The world's leading industrial symbiosis is located in the biotech city, and it creates profit by means of a circular approach to production. For the benefit of the locals and as an inspiration to the rest of the world.
Kalundborg Symbiosis has shared the surplus of excess resources for more than 50 years through a symbiotic and circular approach to industry and production. Here, the city's industrial companies work together across sectors to share excess energy, water, and materials, so less goes to waste.
As public and private companies are physically connected, one company's surplus of resources adds value to another. Today, more than 20 different streams of excess resources flow between the companies, creating a symbiosis of resource exchange, adding more resilience and profit to the partners.
The Symbiosis model also creates another surplus – the trust and power of innovation within the community. It benefits the people such as employees, students, and researchers and the climate. We are working together to reduce thousands of tons of CO2 emissions each year.
Nor will we hold back in calling Kalundborg Symbiosis the solution of the future. Sustainability and profit go hand in hand – something we want to be the next normal.
We are proud that our model is already known and inspires people worldwide, but we would like to spread it even further. Nothing is more evolving than new partners eager to experiment, innovate, and sharing with us.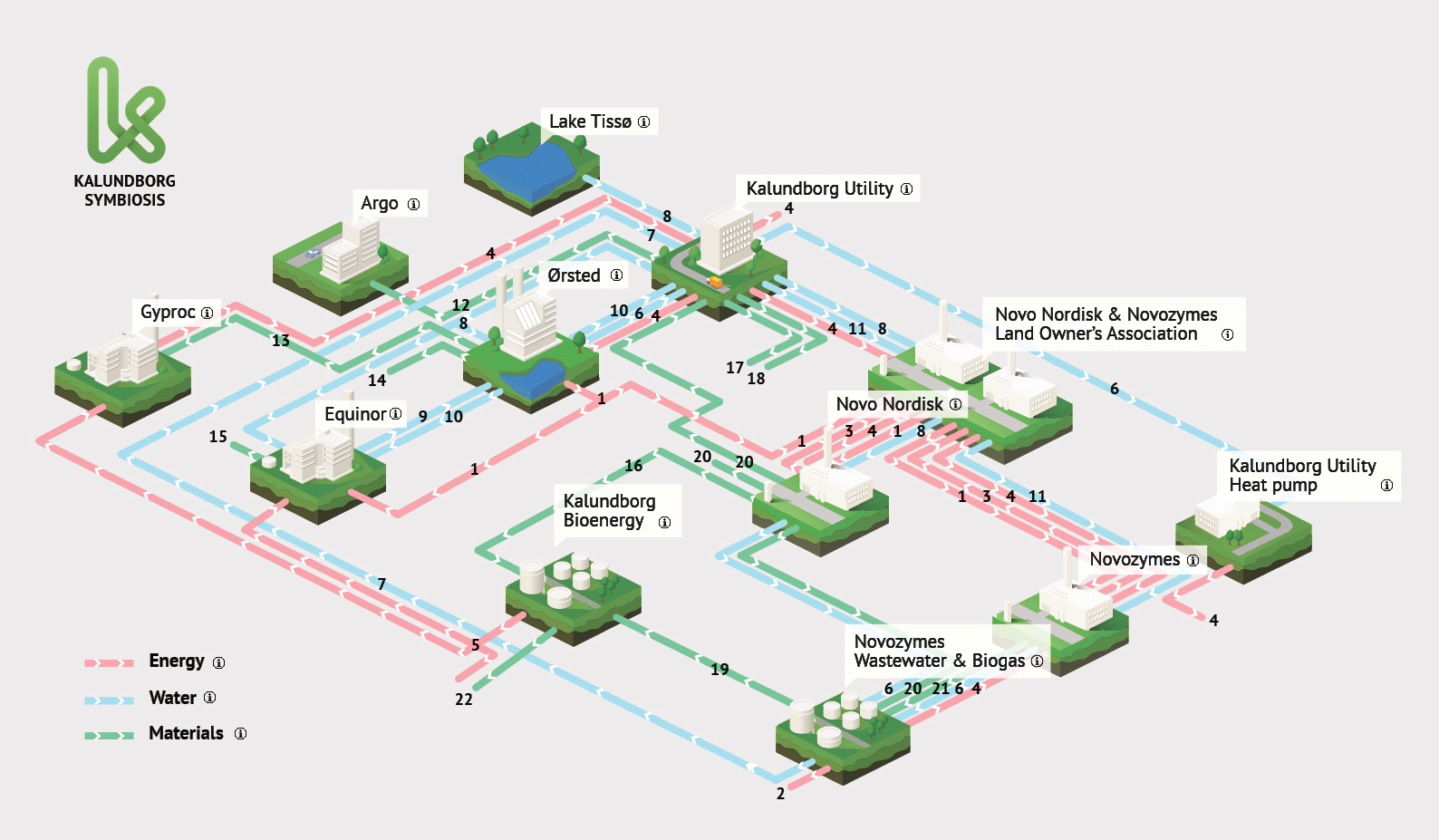 Every year, the symbiosis saves the partners and the environment for:
4 million m3 of groundwater by using surface water instead.
586.000 tonnes of CO2.
62.000 tonnes of residual materials recycled.
80% of the CO2 emissions in the Symbiosis has been reduced since 2015. The local energy supply is now CO2-neutral.