Representatives from 15 municipalities across Region Zealand visited Kalundborg 22 December to discuss the status and future of life science in the Region.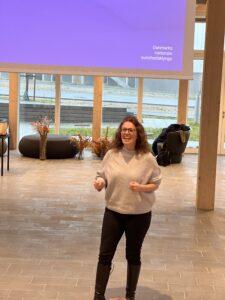 The aim of this life science cluster is to strengthen collaboration between knowledge institutions and companies to create innovative and commercial life science solutions.
The participants engaged in rich, productive discussions. They took home new knowledge, insights for cross-municipal collaboration, and inspiration from the Kalundborg Symbiosis-model; a mindset renowned to the Biotech City ♻
The meeting was organized by KL, Danish Life Science Cluster and Knowledge Hub Zealand.
Diana Arsovic Nielsen, CEO, Danish Life Science Cluster shares perspectives on life science in Region Zealand.